Josef Rauvolf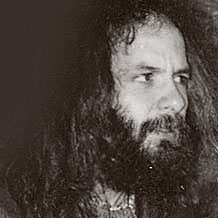 Josef Rauvolf was born in 1953 in Prague, graduated at the Department of English at Charles University, and worked as a janitor, editor for a number of underground magazines and free-lance translator (Burroughs, Kerouak, Ginsberg, Bukowski, Czech fairy tales, etc.). One of the authors of a document on Alternative culture for Czech TV, at present he lectures at Škvorecký University in Prague and is the editor of cultural section of magazine Instinkt.

Last modification of this page: 11th March 2003, 9:17

Main Sponsors:



Information content: © 1998-2003 Festival spisovatelů Praha, Křemencova 7, 110 00 Praha 1,

march@pwf.pragonet.cz
WebSite © 2001-2003

CP Online, a.s.