Panos Karnezis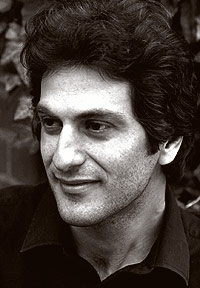 Panos Karnezis' world is that of a nameless Greek village, a post-war backwater "caught between a coming era of televisions and antibiotics"- with the occasional animal: a centaur, a parrot reciting Homer, a horse called History.
With a forgiving eye, he sharpens his focus on captive souls in a lonely place. "They're like any artist. They sing better in a cage."
Born in Amaliada, Greece in 1967, Karnezis moved to England in 1992, where he worked in industry before starting to write in English. His stunning first collection of stories "Little Infamies" was published last year. A new novel "the Maze" is forthcoming.
Panos Karnezis lives in Oxford.